WELCOME!
CERTIFIED ONIONS…COMMITTED TO YOUR SAFETY
Certified Onion, Inc. is an INDEPENDENT member organization committed to safe onion standards.
We are FACILITATORS of progressive food safety programs promoting good agricultural practices, good handling practices and bulb testing.
Industry NETWORK providing integrity through certified third-party sampling, testing and audit controls.
WHO ARE MEMBERS OF CERTIFIED ONIONS, INC.?
The members of Certified Onions, Inc. are onion shippers from Idaho and Oregon who recognized that their customers in both the domestic and international marketplace wanted credible testing and certification. Visit our Members page for a complete listing of our membership.
WHY IS CERTIFIED ONIONS SO COMMITTED?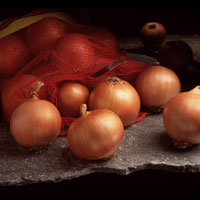 Looking toward the future, Certified Onions, Inc. designed a program to ensure that the onion products marketed met a rigorous standard that their customers could have confidence in.
Through third party field and facility testing, Certified Onions, Inc. ensures that the onions originating from the Idaho-Oregon area being sold in the marketplace by their members are free of pesticide residues and the presence of undesirable pathogens.
NEVER RESTING ON OUR LAURELS…
Certified Onions, Inc., will continue to work with the Oregon Department of Agriculture in providing the most comprehensive testing available.
We hope by offering these services to the Idaho/Oregon onion industry, we will provide a framework of certification standards for the entire onion industry.