Original Posted by: Steven Peters  in Food Safety, GMO July 14, 2013
2013 Shopper's Guide to Pesticides in Produce Ranks Onions in the Clean Fifteen
Onions in general, and Certified Onions specifically, rank in the Clean Fifteen.
The list below only covers pesticides found in produce and what is "clean" or "dirty" when you're looking at buying produce.
Of course buying organic or from your local farmers market will insure that pesticides are not being used.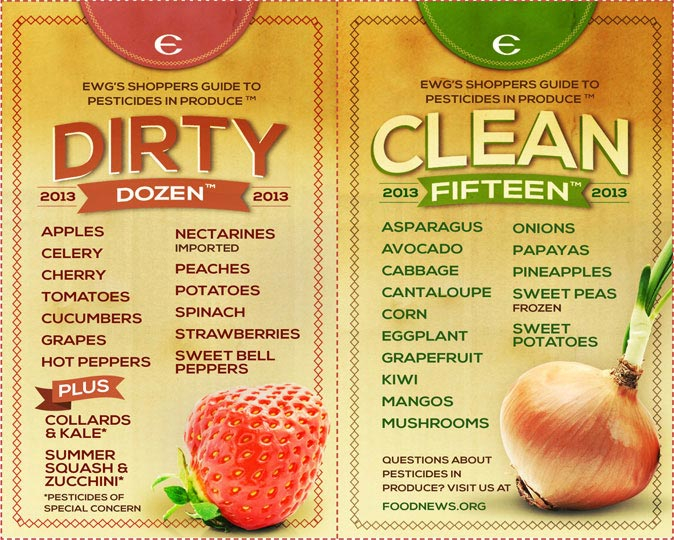 Feel free to share the EWG'S Shopper's Guide to Pesticides and get the word out about the pesticides found in produce below.
Far Better Than Not Eating Fruits and Vegetables at All
The health benefits of a diet rich in fruits and vegetables outweigh the risks of pesticide exposure, some have argued. The Environmental Working Group (EWG) Shopper's Guide to Pesticides can and should be used to reduce your exposures as much as possible, but eating conventionally grown produce is far better than not eating fruits and vegetables at all.
Read the rest of the 2013 Shopper's Guide to Pesticides in Produce
The Shopper's Guide to Pesticides in Produce will help you determine which fruits and vegetables have the most pesticide residues and are the most important to buy organic. You can lower your pesticide intake by avoiding the 12 most contaminated fruits and vegetables and choosing the least contaminated produce.