by Lora Abcarian | The Produce News | September 12, 2013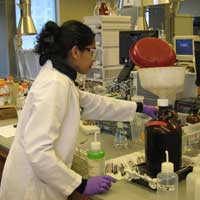 Kay Riley, president of Certified Onions Inc., said the nonprofit's membership base has grown to 26 members this season. Members include DeBoer Farms, a shallot grower in Nyssa, OR.
Members voluntarily undergo stringent testing for off-label pesticide use and random maximum residue levels. Third-party auditing is performed at both the field and shed levels. Pathogen testing is also available.
"We are currently testing through membership approximately 70 percent of the acres in the valley or approximately 12,000 acres," he told The Produce News. "We also do random testing for the Idaho-Eastern Oregon Onion Committee, which effectively reaches 95 percent of the onions in the valley tested for MRL levels." Continue reading…